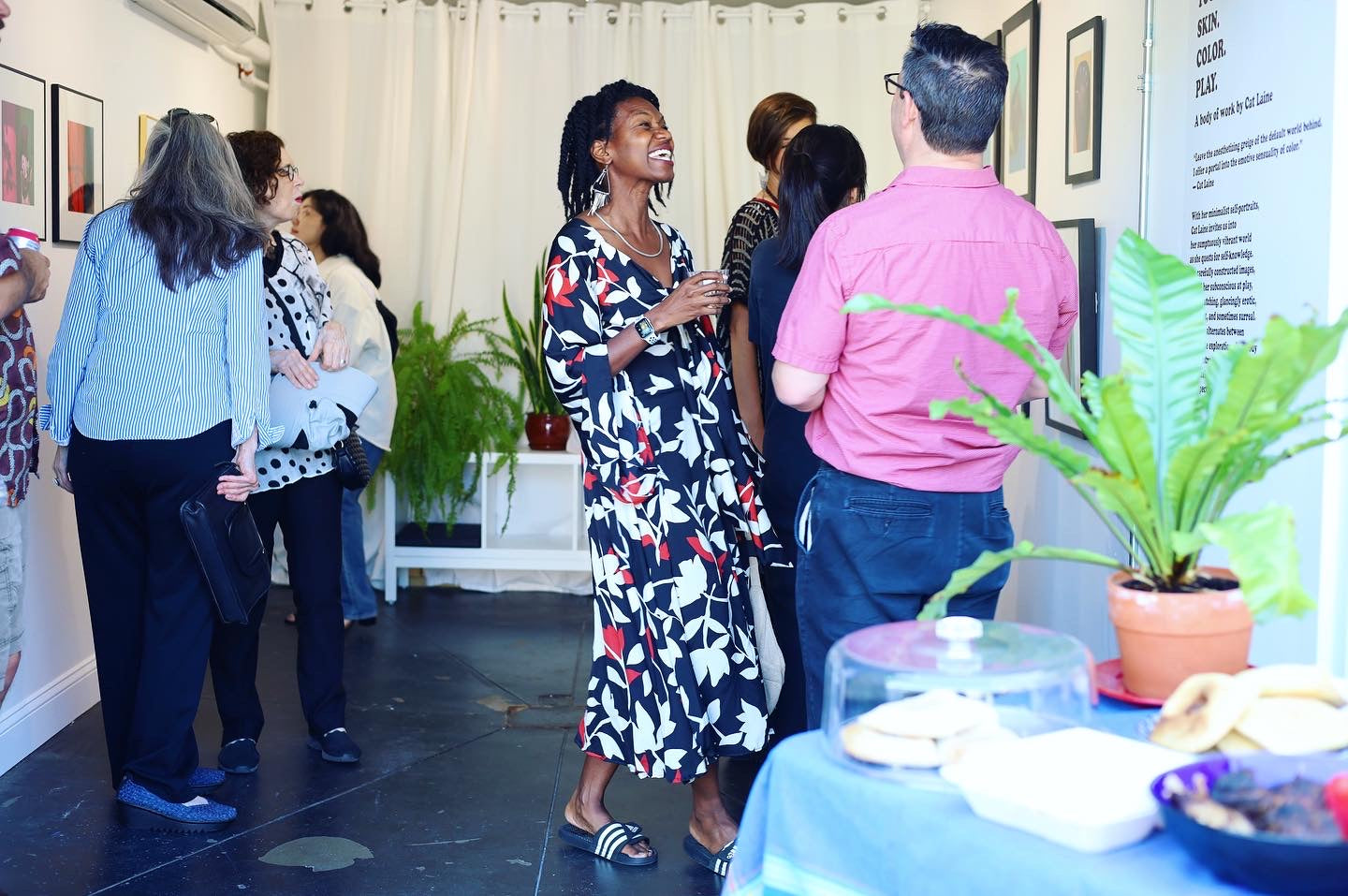 Creating Space
A pop up event space & design studio



Underneath
Shawn Gilheeney
Asterfields is proud to announce the opening of UNDERNEATH, a solo exhibition with artist Shawn Gilheeney (b. Providence, RI 1980). On view from July 21th through August 18th, 2023, the show will feature Gilheeney's enamel paintings, showcasing his mastery of color theory and faux painting techniques developed through his experience as a sign painter and printmaker. He has built a unique language through process and technique. Gilheeney has a BFA in Printmaking from Rhode Island College and He has paintings in Private, Corporate and Museum collections. Most days he can be found at the sign shop with a paint brush in his hand.
UNDERNEATH - Using the brilliance of enamels, Gilheeney's technique electrifies the crisp brights while giving his dark tones murky depth. The color fields wrap the surface taking us underneath. The worn surfaces juxtaposed against the sharp neon lines, seesaw across an urban landscape caught between hopeful blue skies, worn edges and urban decay.
Opening Reception: July 27, 2023, 6:00 - 8:00 PM
ABOUT Asterfields
Located in the heart of Fox Point, the Gallery at Asterfields is a design studio and intimate pop-up exhibition space that collaborates with local and national artists to showcase unique, colorful, and unconventional work that will inspire conversation, connection, and the investment in the collection of art.
Local fine artist and textile designer Nicole Deponte launches a Popup Gallery + Design Studio as part of her wildly anticipated shop, Asterfields, which opened February 2023.
Gallery Hours:
Thursday - Saturday 11am - 5pm
Sunday 12pm - 5pm
5 Traverse Street, Providence, RI, 02906



TOUCH. SKIN. COLOR. PLAY.
The Gallery at Asterfields is proud to announce the opening of TOUCH. SKIN. COLOR. PLAY, a solo exhibition of Haitian-American artist Cat Laine (b. 1976, New York, NY). On view from June 1 through June 30, 2023, the show will feature twenty photographs showcasing a new direction in Laine's art practice. With her minimalist self-portraits, shot entirely on iPhone in her loft apartment, Laine invites the viewer into her sumptuously vibrant world. Fuschias, teals, screaming reds, gold lamé, orchids, clementines, and even a giant seashell from the coast of Kenya accompany her quest for self-knowledge. The carefully constructed images, born of her subconscious at play, are eye-catching, glancingly erotic, irreverent, and sometimes surreal. Her work alternates between an intimate exploration of the body and the introduction of personas, often masked, that escort the viewer back to a respectful remove.
Née Catherine Lainé, Laine is a Haitian-American photographer based in Rhode Island. While she loved to draw and paint as a teenager, an equally strong love of science long superseded her pursuit of art as a career. Before deciding to devote herself to commercial photography in 2011 and fine art in 2020, Laine studied infectious disease epidemiology at Harvard School of Public Health and Oxford University and worked in international development in Haiti and Guatemala. As a practitioner, Laine is self-taught. She was born in New York and raised in California.